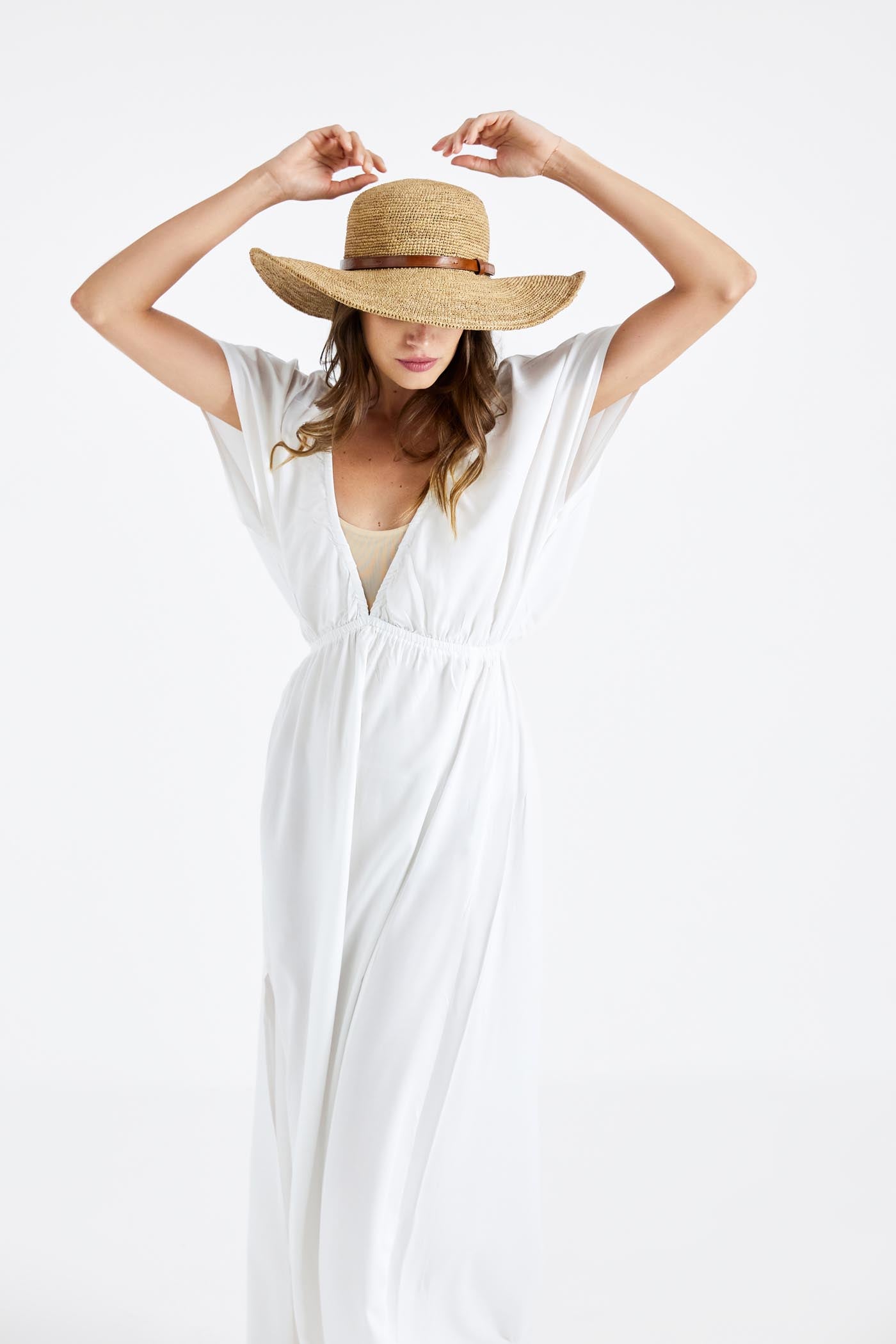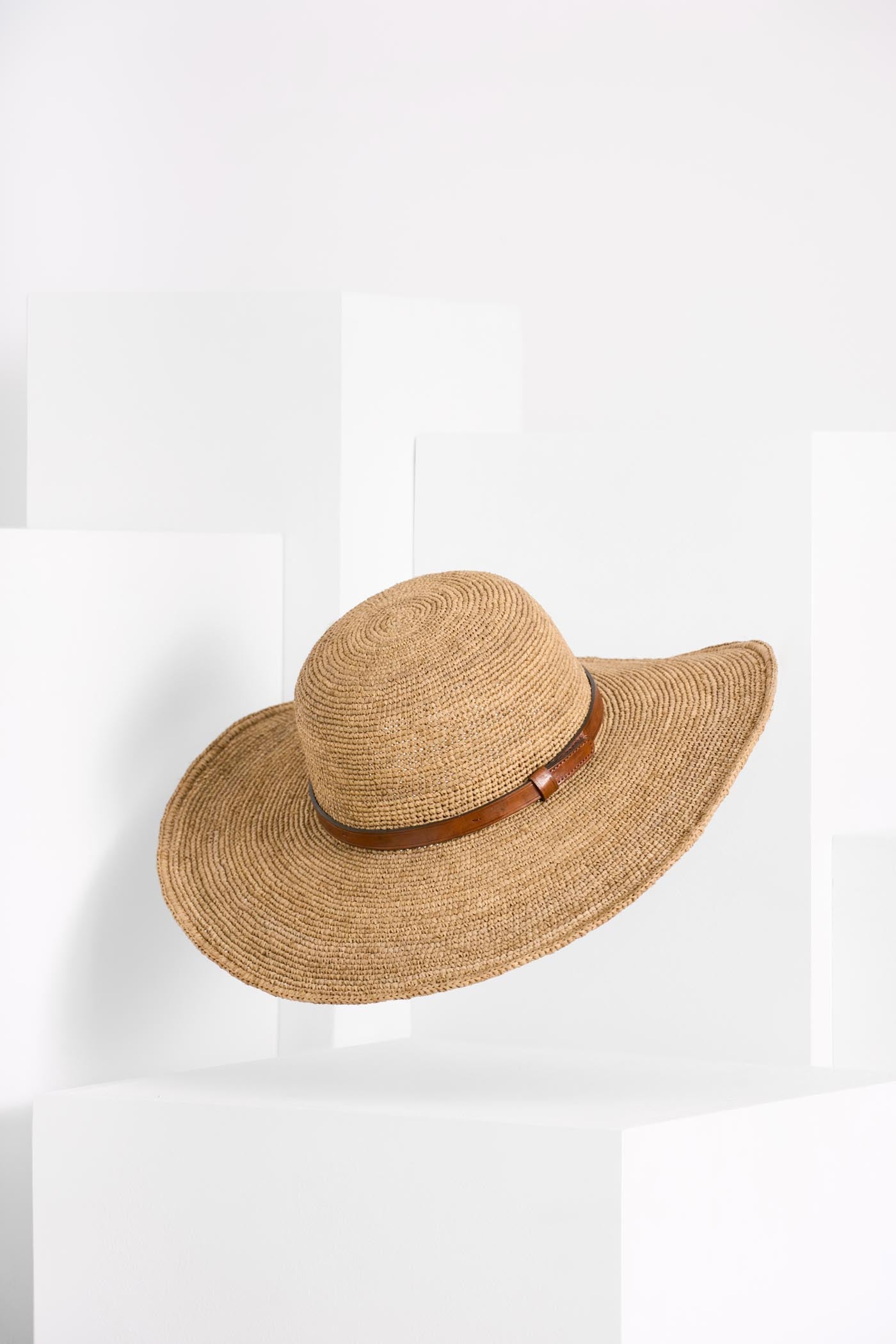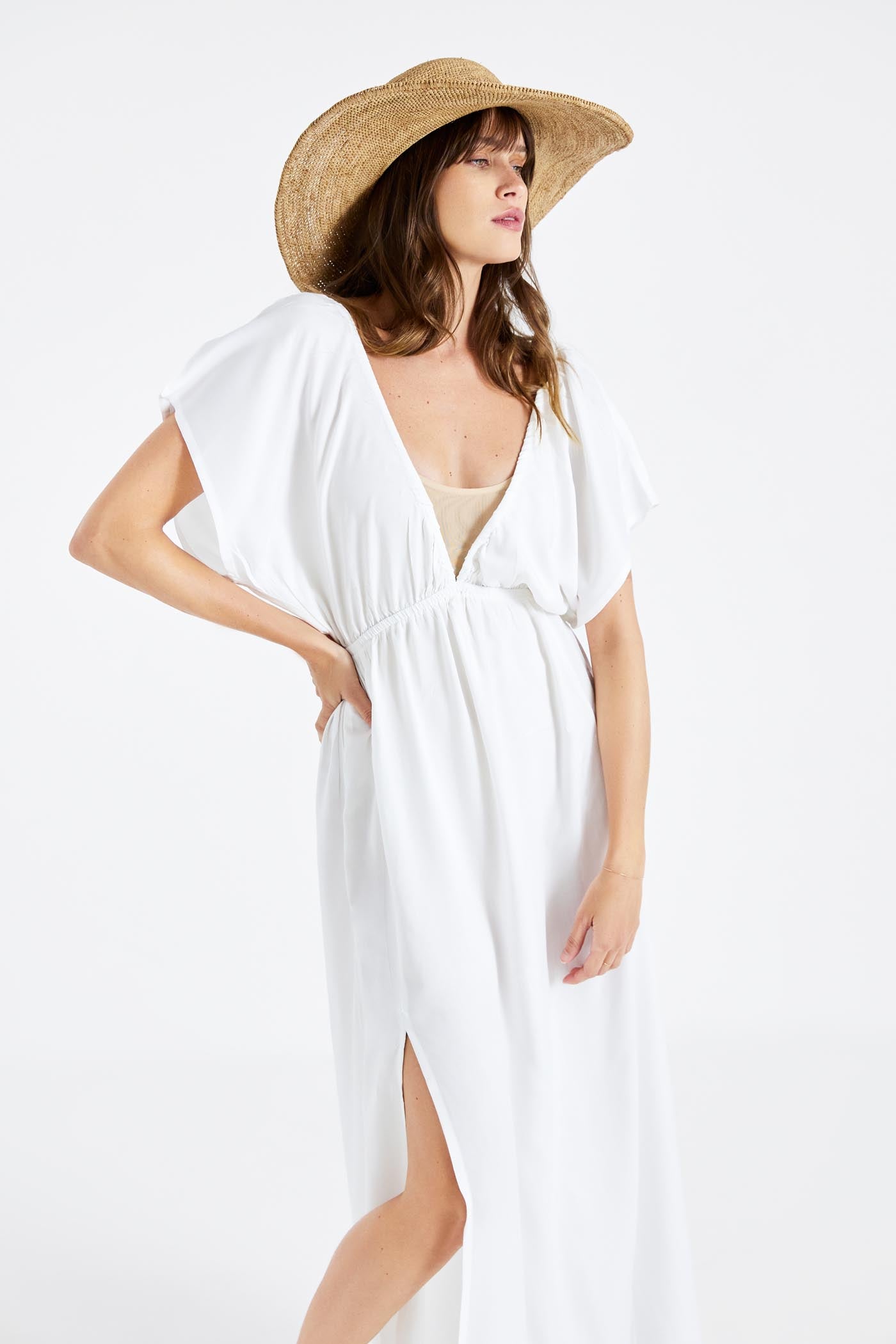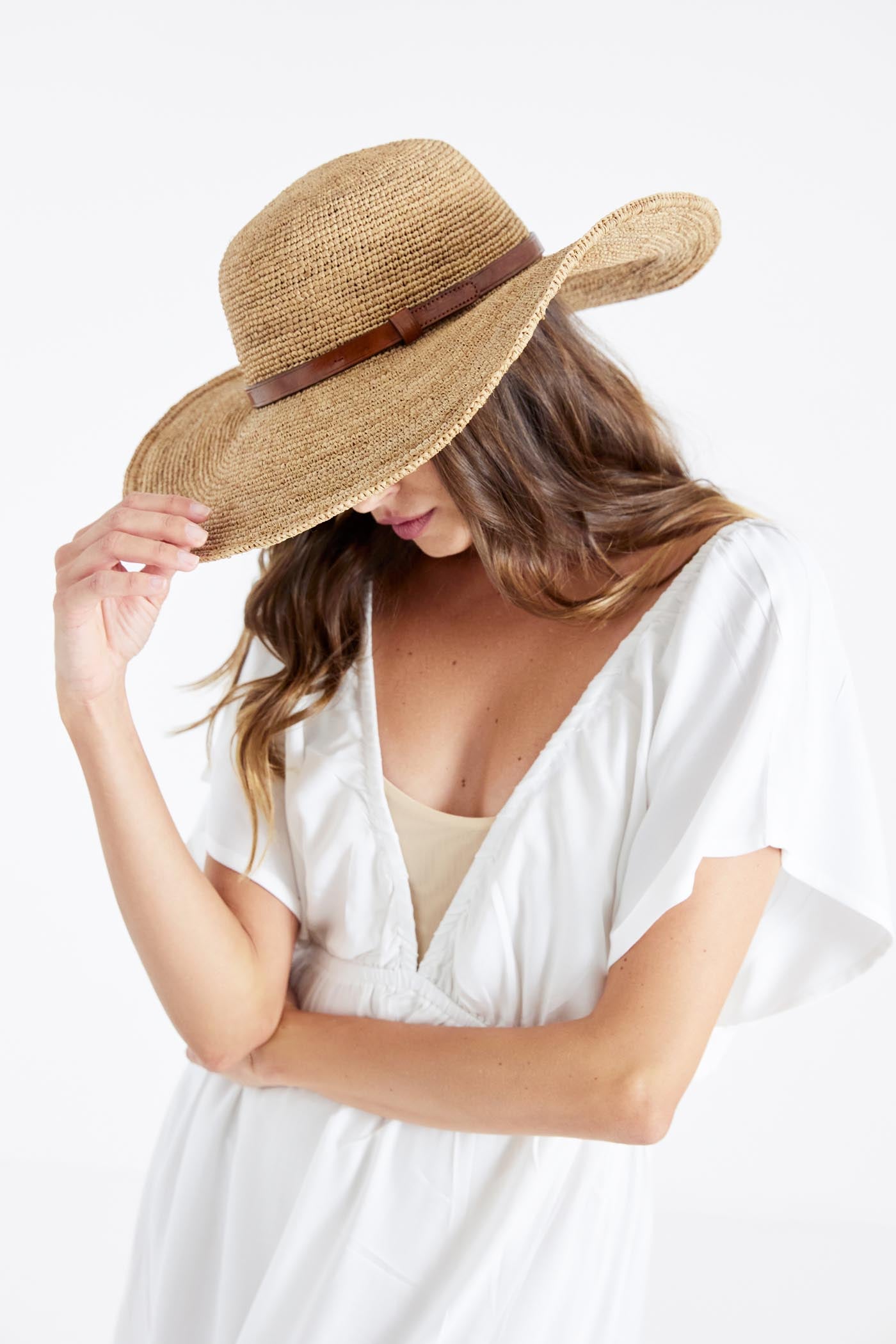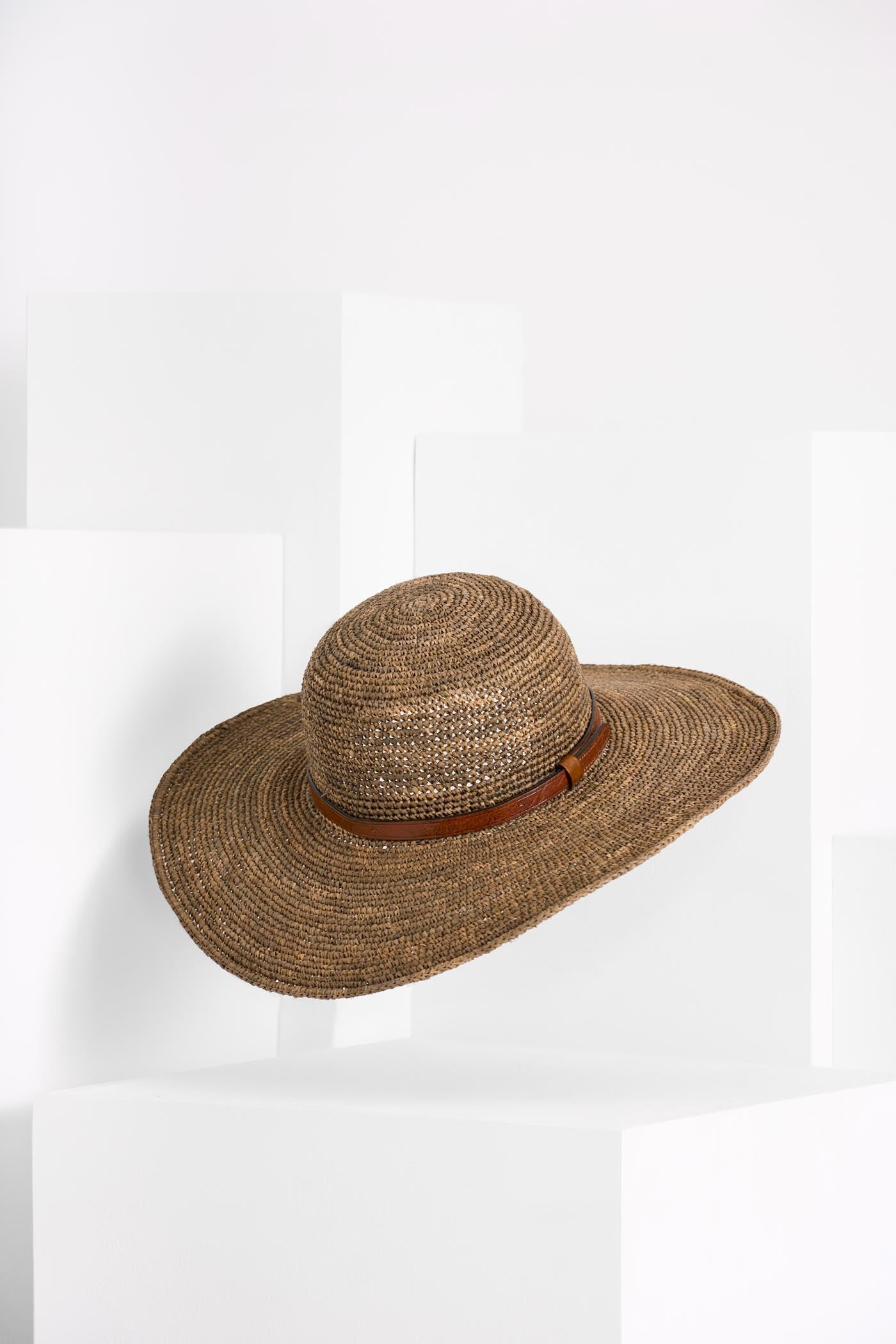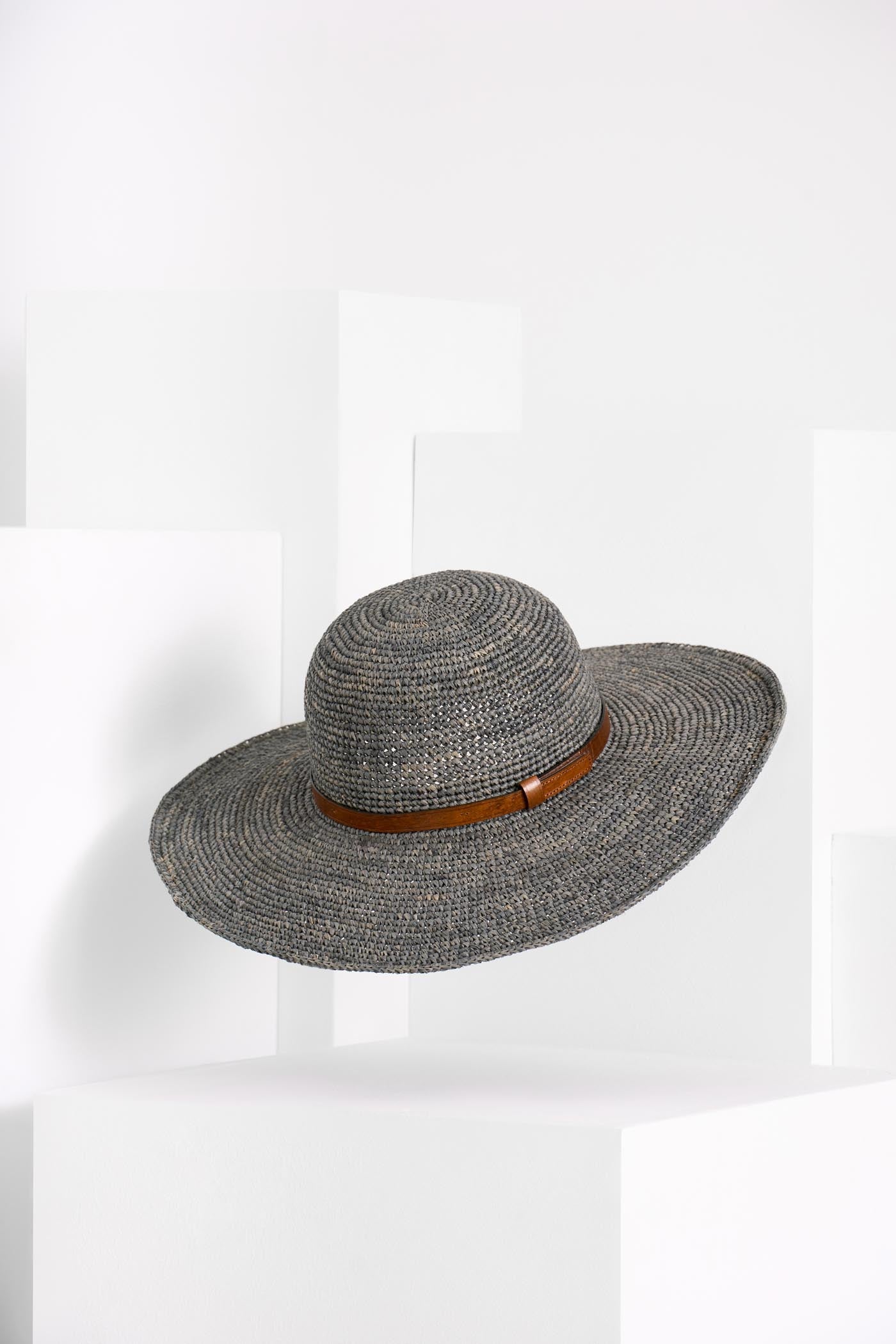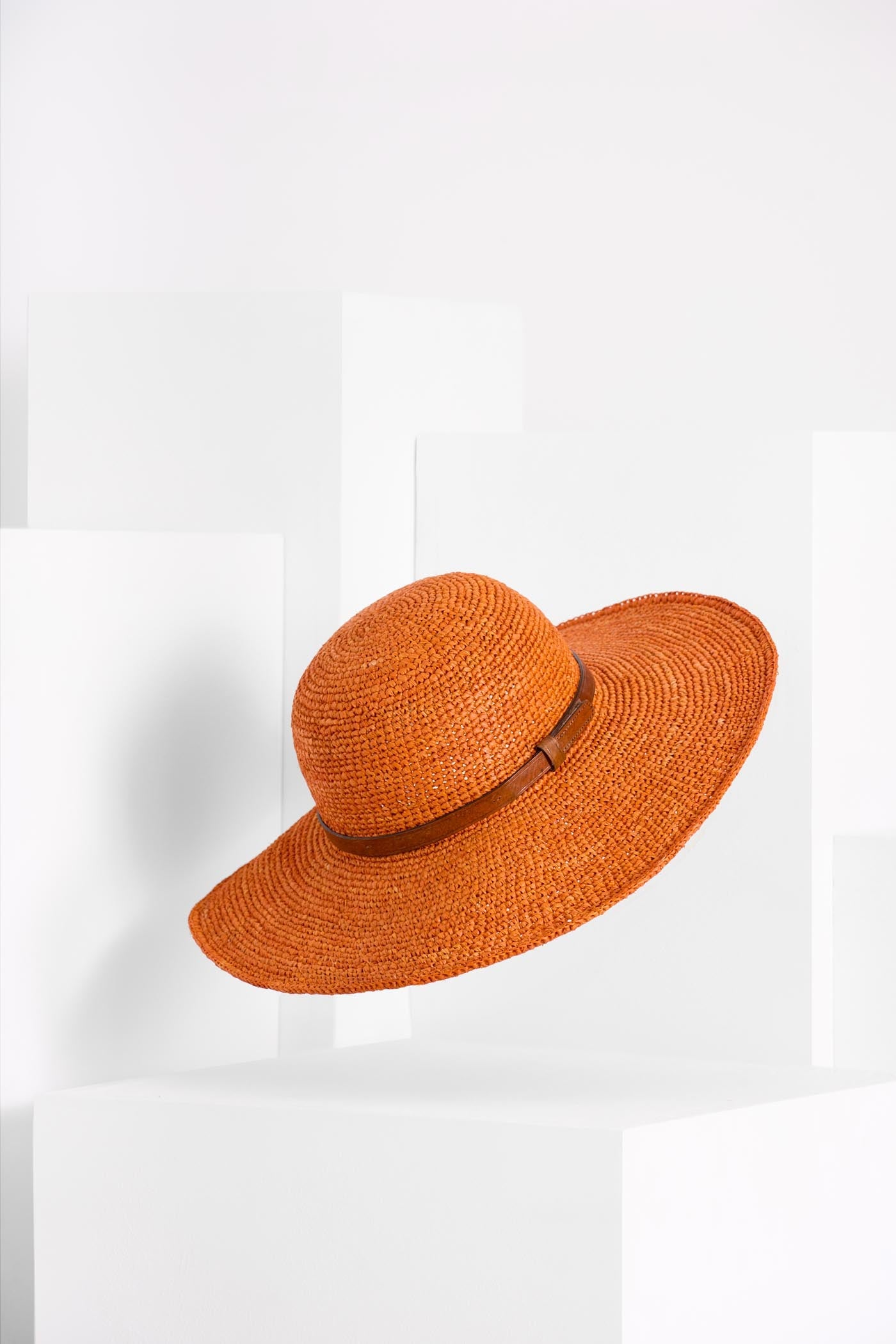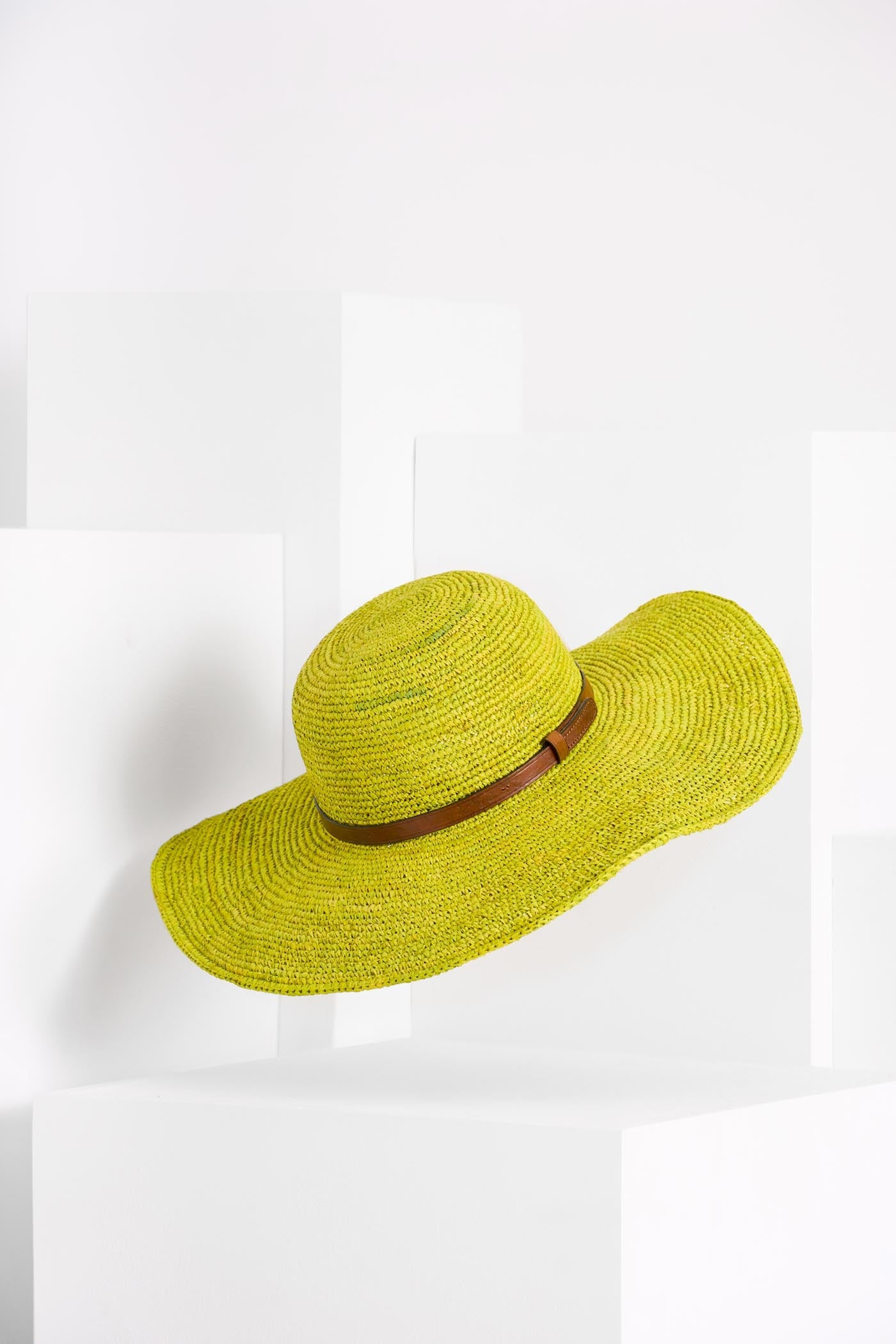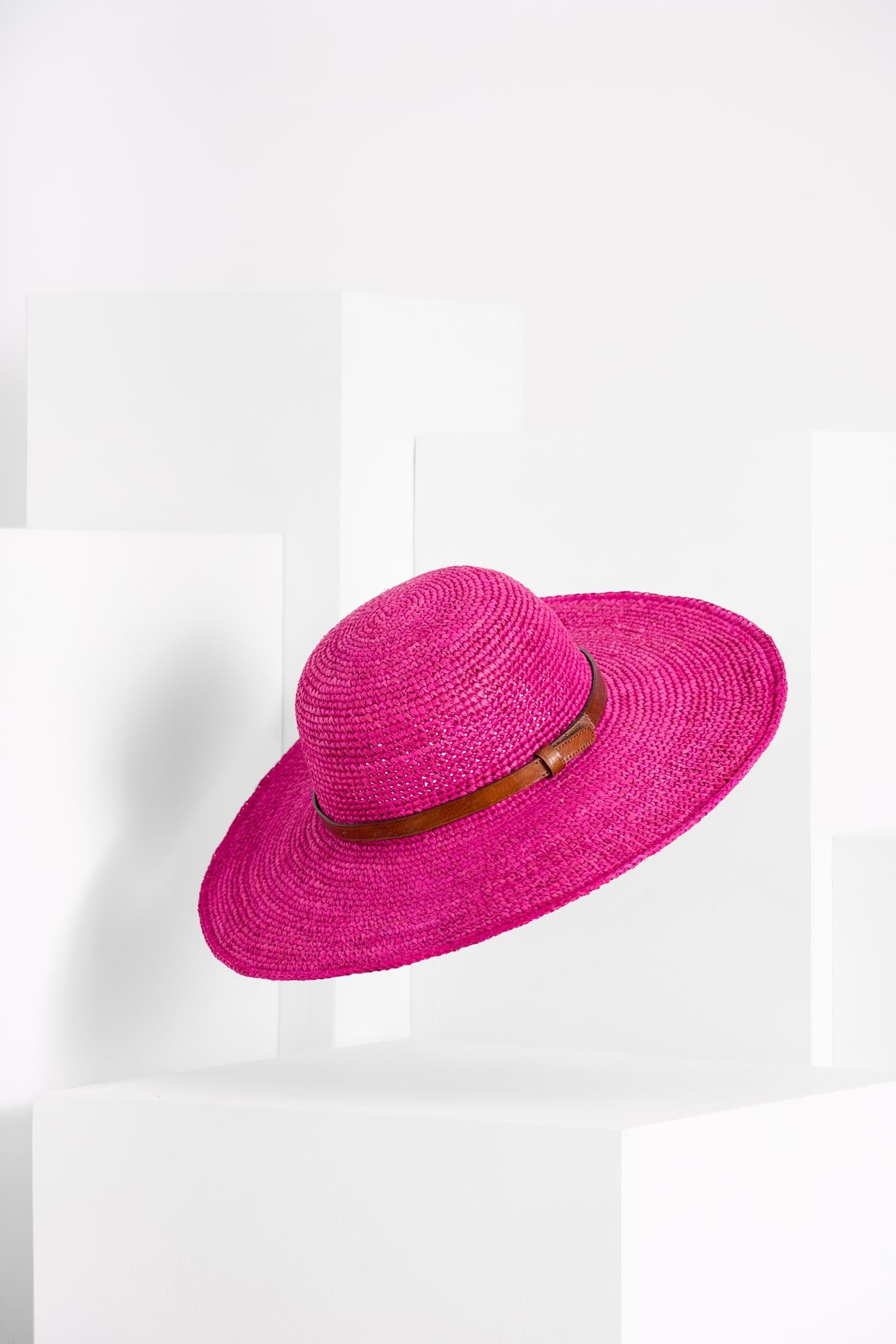 TROPEZA
Plus que 4 produits en stock
Dimensions: Taille unique. Larges bords de 12 cm
Caractéristiques : 

Résistant, léger et pliable comme tous les chapeaux de notre collection , le TROPEZA est orné d'une lanière en cuir  dont le système de scratch breveté IBELIV vous permet d'adapter la taille à votre tour de tête. 
Matières : 100% en

Raphia

naturel, doublé d'une bande en coton bio au niveau du tour de tête intérieur pour un confort optimal. Lanière en cuir de zébu tanné selon un procédé végétal.
Fabrication : 100% fait à la main, chaque pièce IBELIV est porteuse de variations subtiles, reflet de la sensibilité unique de l'artisane qui l'a confectionné. Votre TROPEZA est entièrement crocheté pour un résultat dont nous garantissons la solidité.
Entretien : indémodable, nettoyez facilement votre chapeau TROPEZA à l'aide d'une éponge légèrement humide pour le conserver d'année en année. Ajoutez un peu de savon de couleur neutre si nécessaire. 
L'HISTOIRE DU TROPEZA

Romantique et élégant, ce chapeau féminin est la capeline classique d'IBELIV.
VOUS ET VOTRE TROPEZA

Pour une balade à Saint-Tropez, en bord de mer ou dans l'arrière-pays, ce chapeau dont la calotte ronde et les bords plats vous coiffent harmonieusement, sera votre atout charme.
Sa taille parfaite habille votre visage tout en lui procurant l'ombre suffisante.
Your satisfaction is our raison d'être. 
Each piece is designed to last and grow with the years.
We take the necessary time, from a few hours to several days, to offer you a product that meets all the quality requirements.
Each IBELIV creation bears the name of the woman who made it. A signature that guarantees the originality of the piece and ensures the social link between the woman who made it and the woman who embodies it.
IBELIV : Dreamed in France, handmade with love in Madagascar