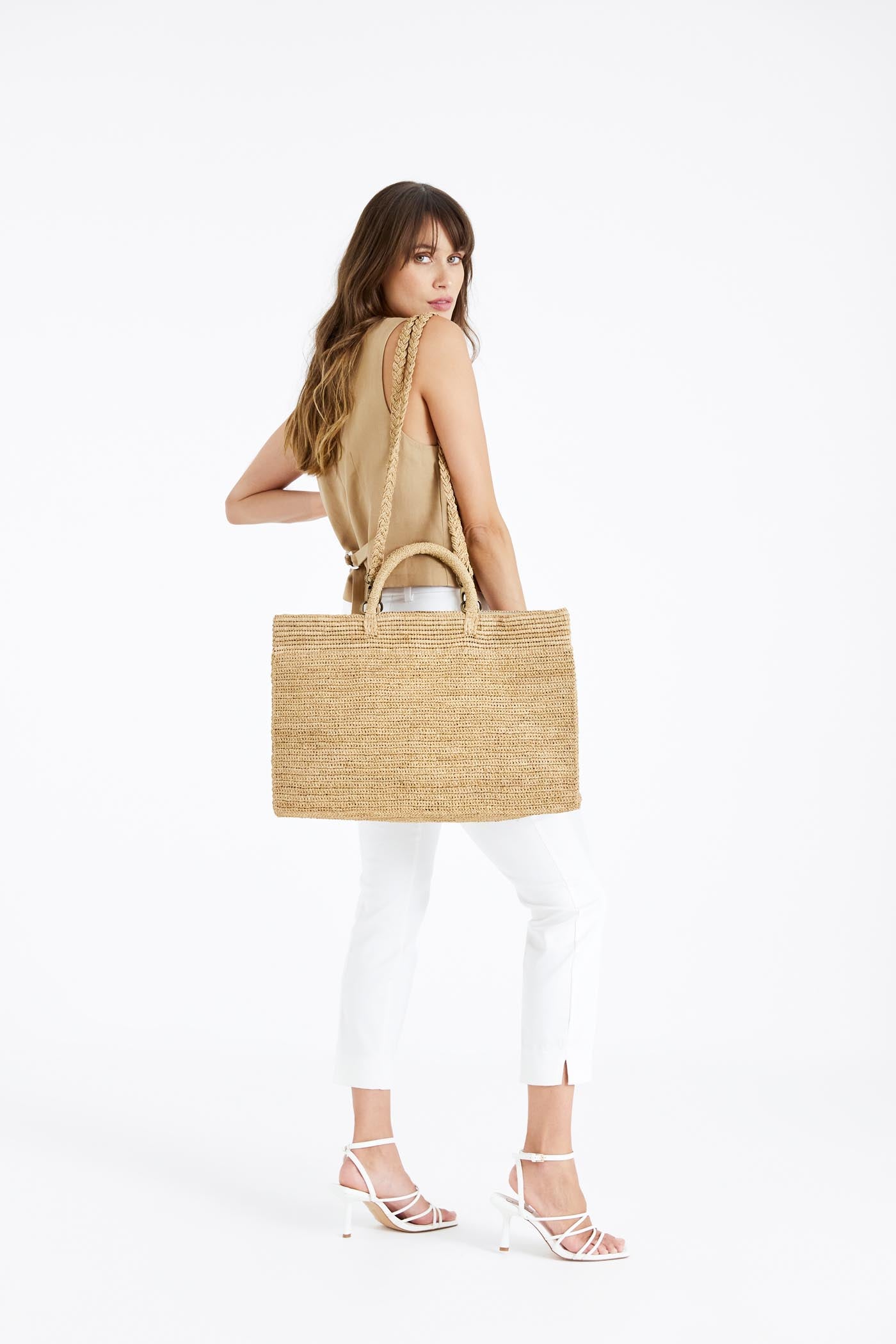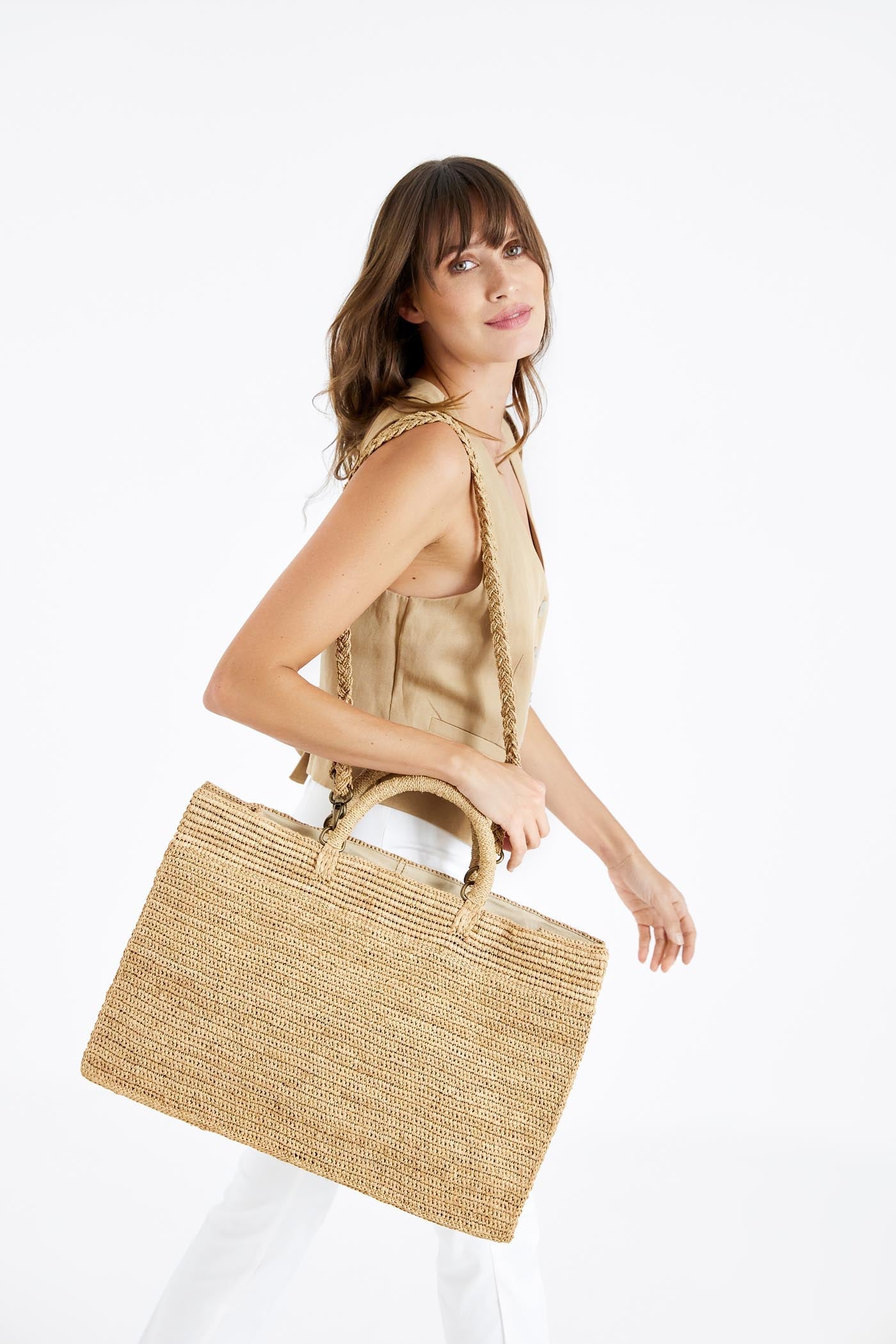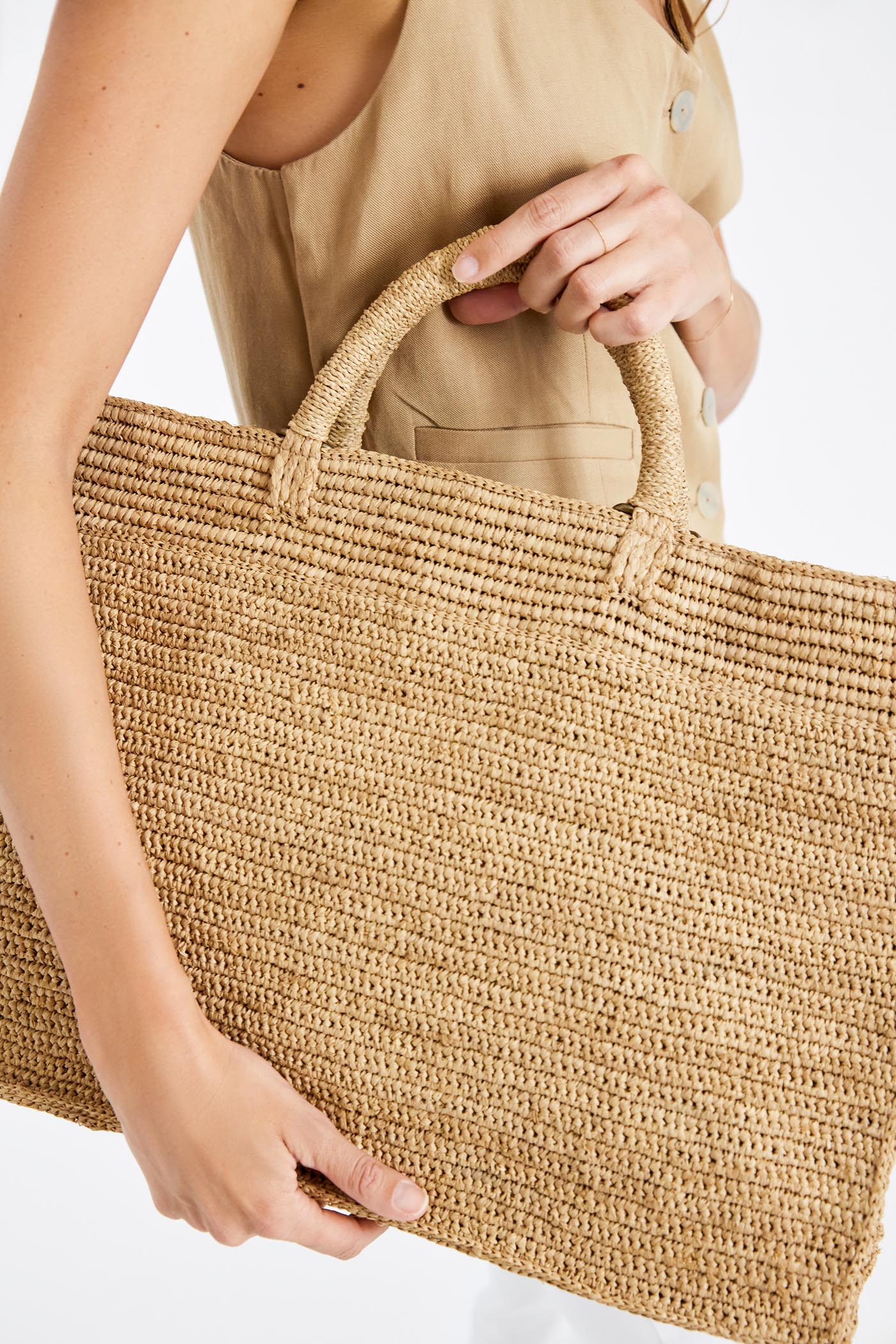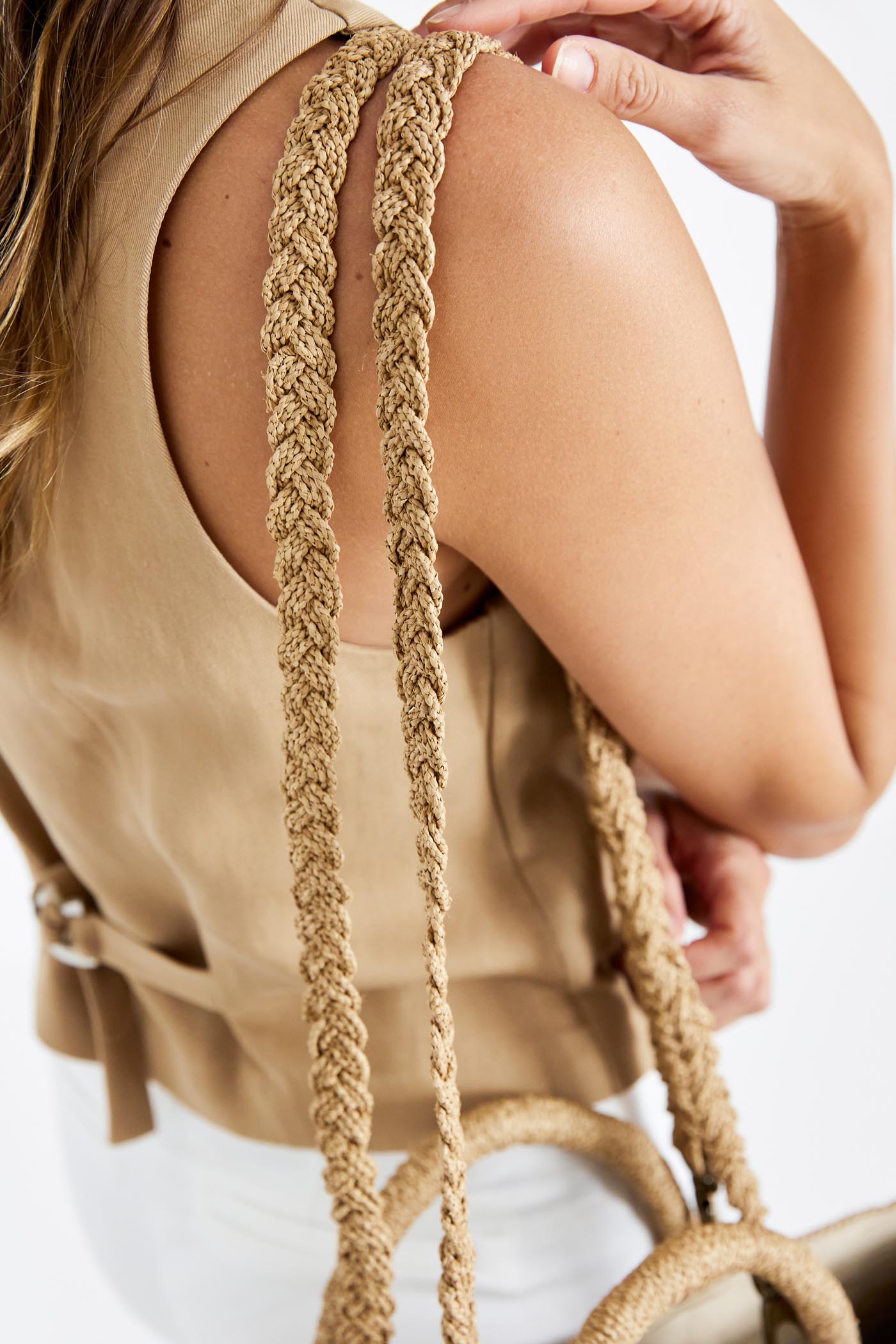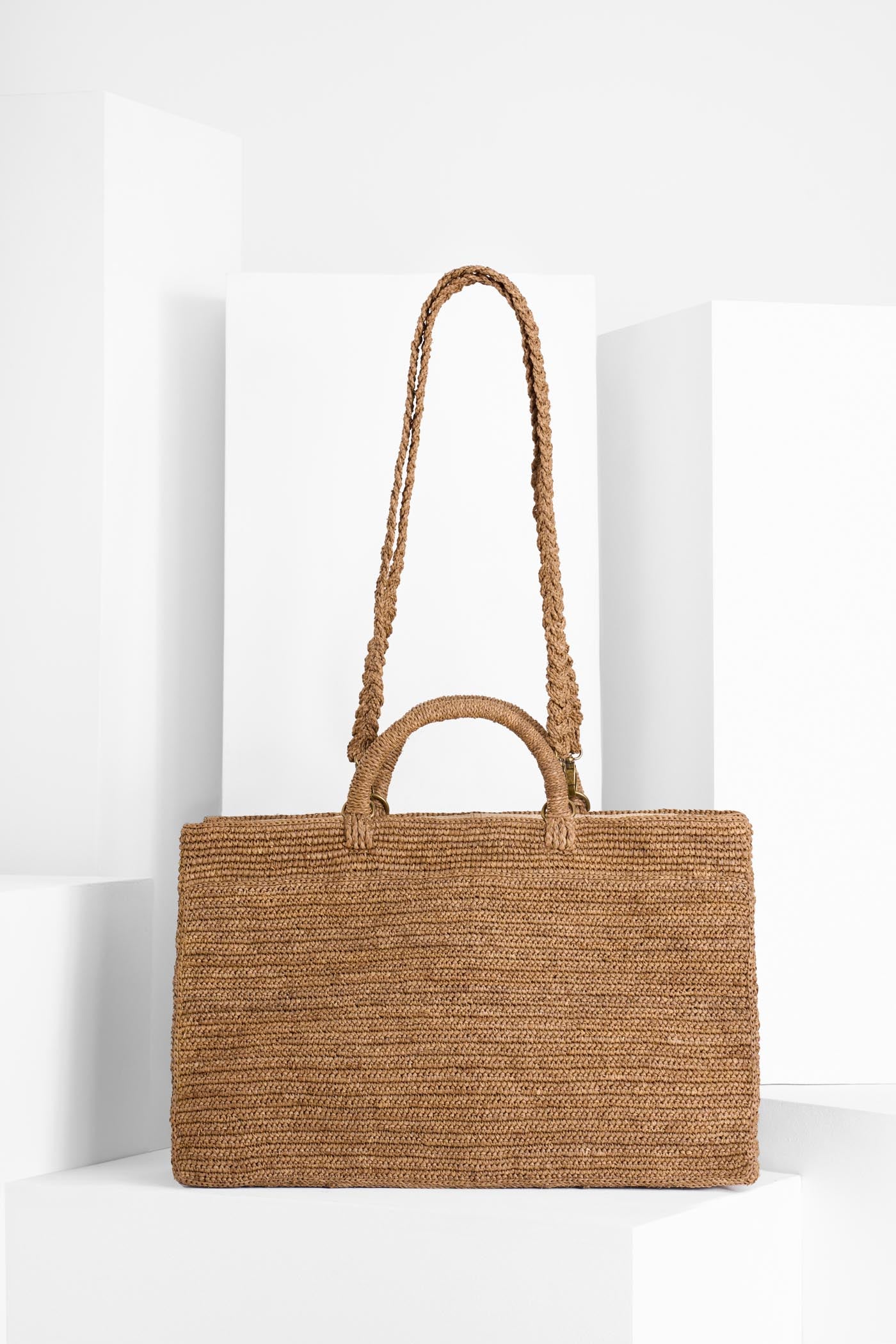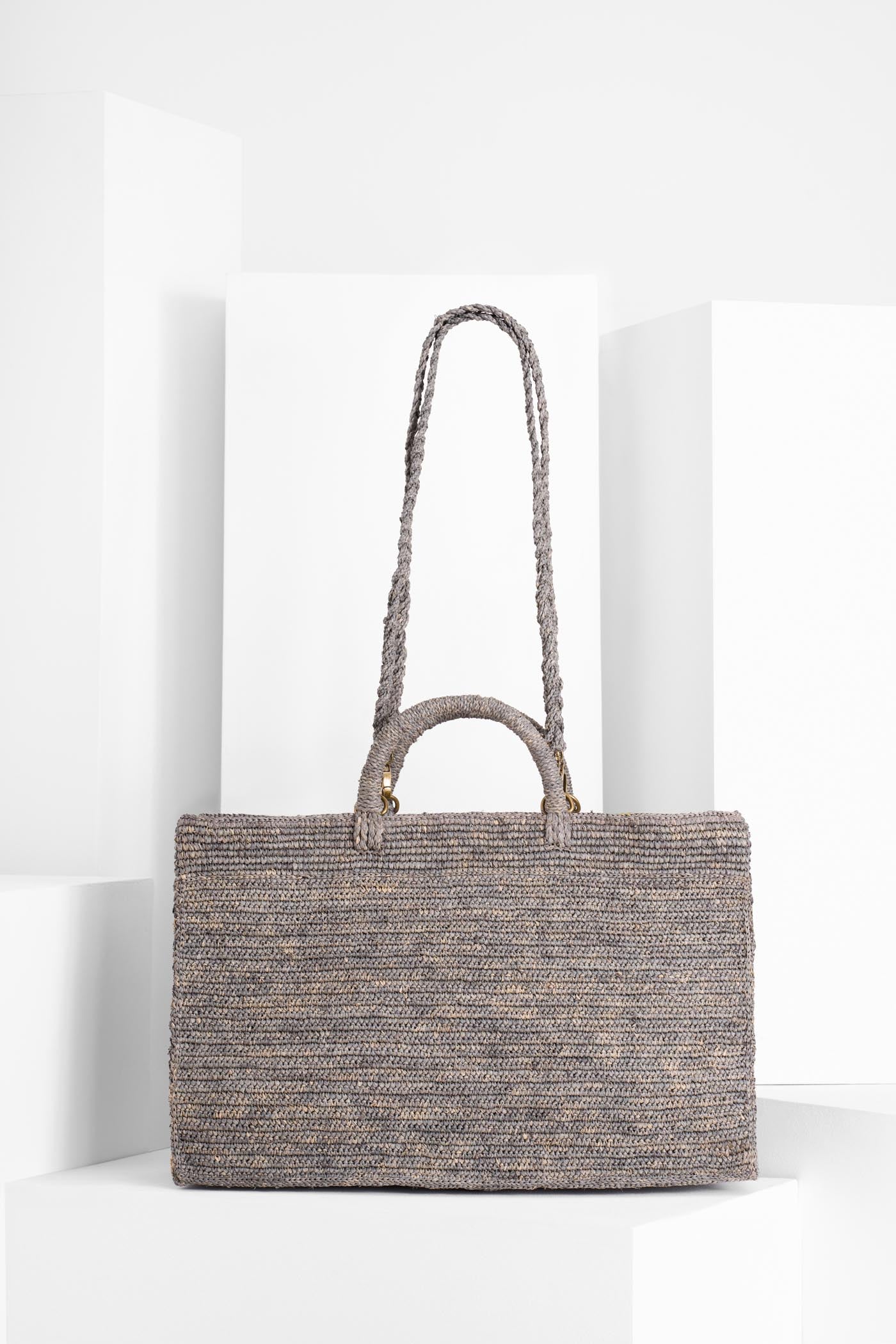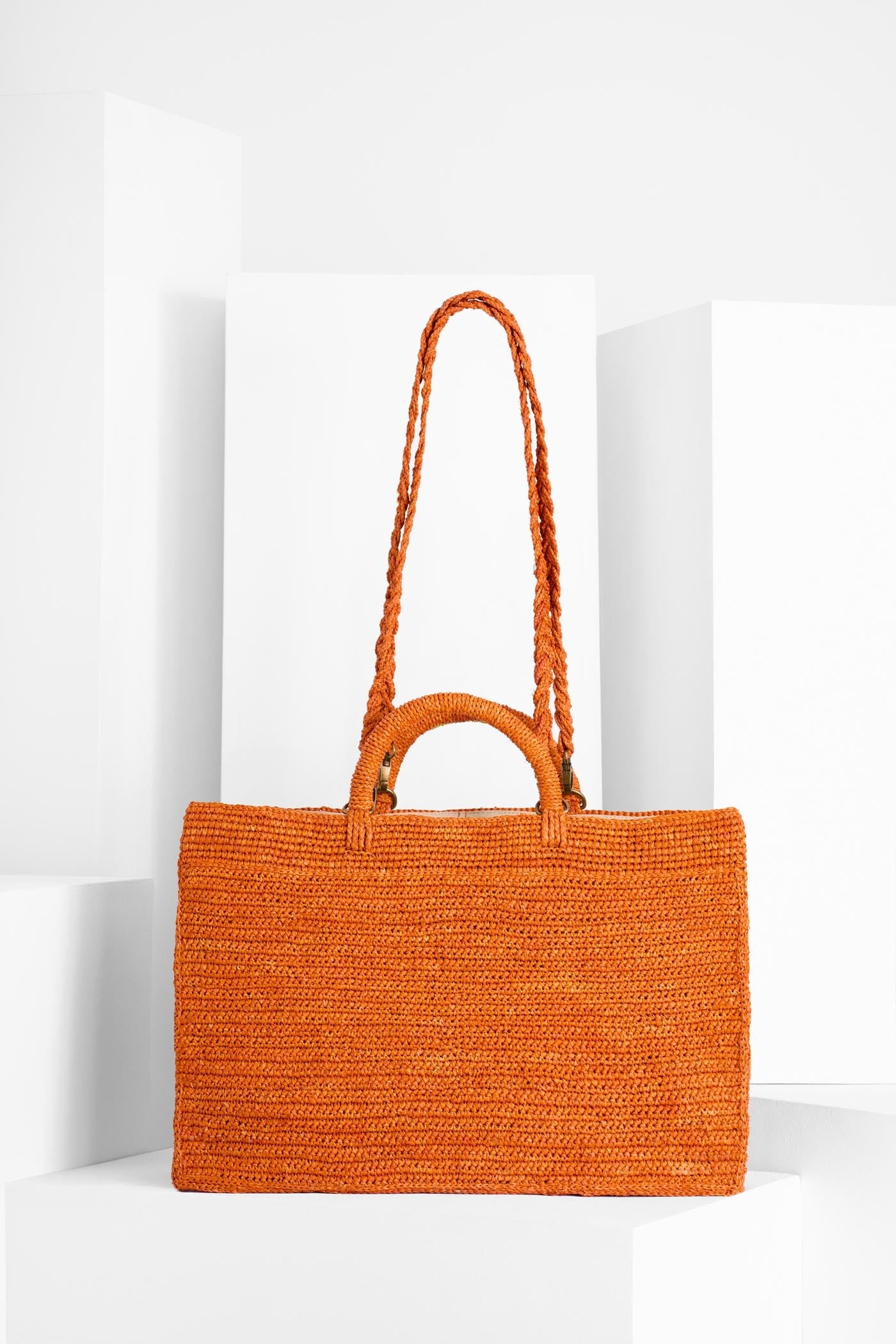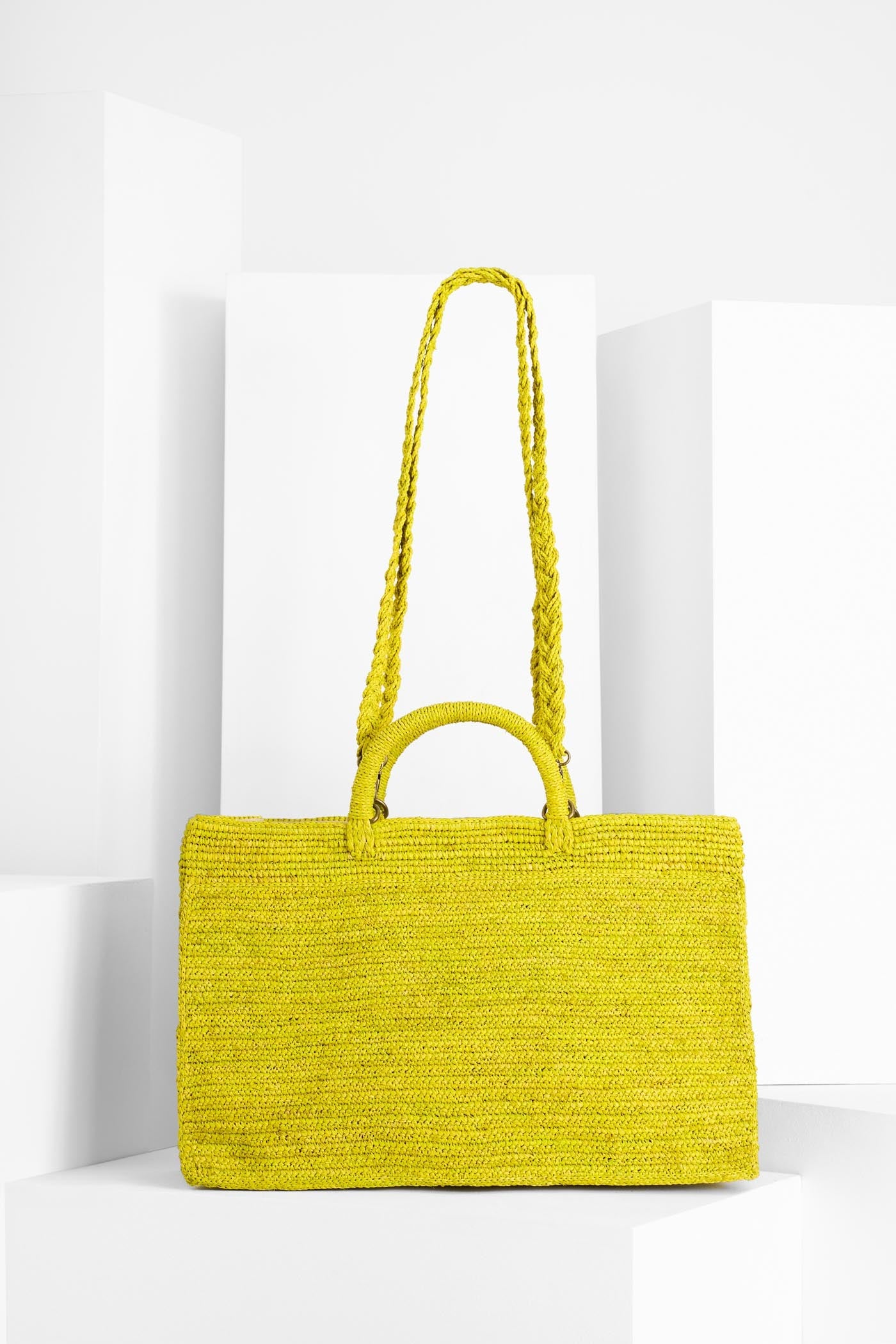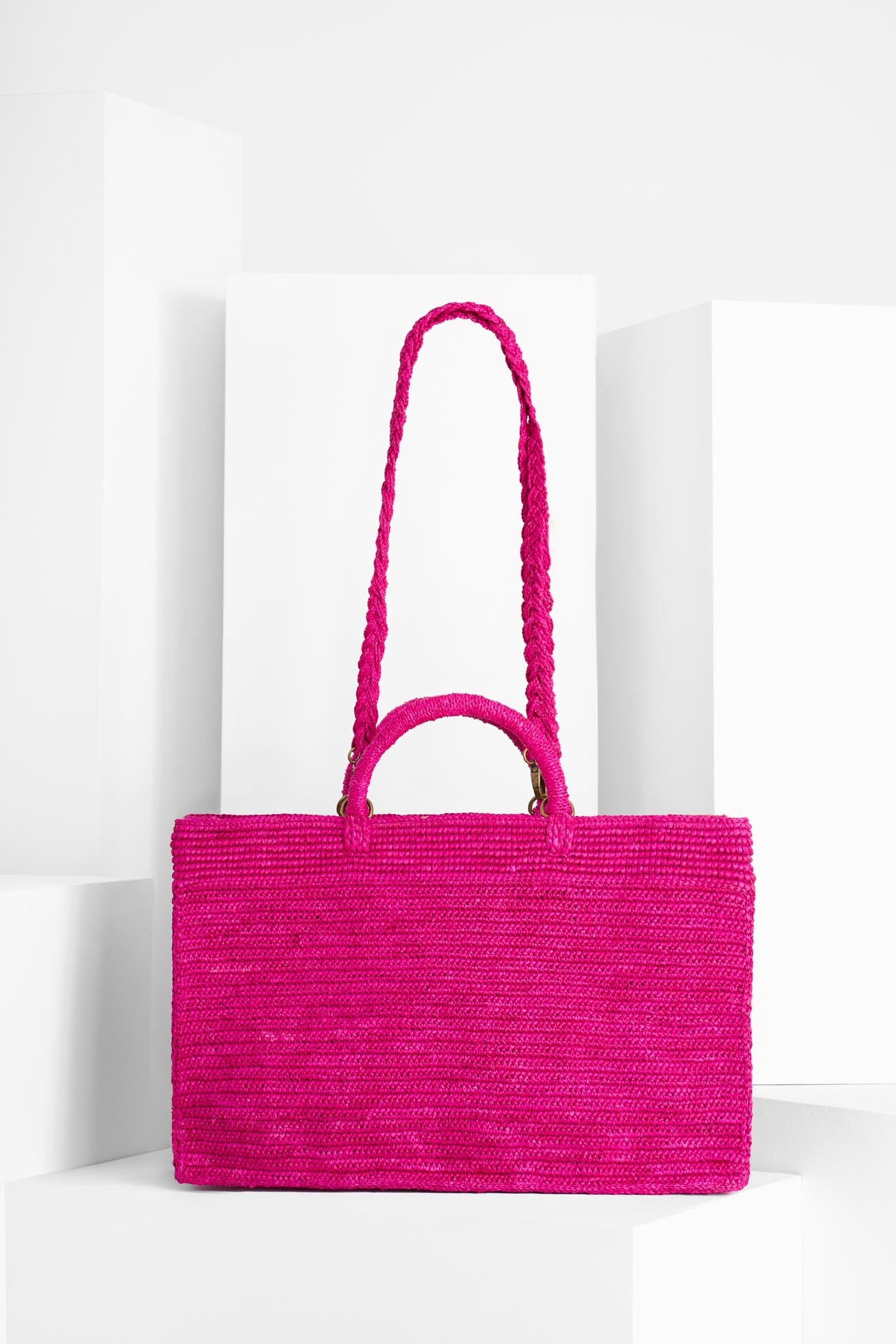 ANJARA
In stock
Dimensions  :

Sac rectangulaire à soufflets (46 cm long x 35 cm haut)
Caractéristiques : 

Système de fermeture grâce à un bouton pression aimanté. Grâce à ses 4 poches intérieures, ANJARA vous offre également la possibilité d'un rangement ingénieux.
Matières : 100% en

Raphia

naturel, ce sac doublé en coton bio allie souplesse et solidité d'une matière naturelle et durable.
Fabrication :

100% fait à la main, chaque pièce IBELIV est porteuse de variations subtiles, reflet de la sensibilité unique de l'artisane qui l'a confectionnée. Votre ANJARA est entièrement crocheté pour un résultat dont nous garantissons la solidité.
Entretien :

 Indémodable, nettoyez facilement votre sac ANJARA à l'aide d'une éponge légèrement humide pour le conserver d'année en année. Ajoutez un peu de savon de couleur neutre si nécessaire.
L'HISTOIRE DU ANJARA

Avec le sac ANJARA (signifiant "contribution" ou "part" en malgache), IBELIV contribue à combler un besoin essentiel des femmes actives : un cabas cartable rectangulaire au look minimaliste.
VOUS ET VOTRE ANJARA

Façonné de manière à tenir debout tout seul même à vide, le sac ANJARA a la taille parfaite pour contenir votre ordinateur portable, vos dossiers, et même une gourde pour celles soucieuses de réduire leur empreinte plastique. Pour optimiser votre rangement, complétez votre ANJARA avec une pochette de notre collection.
Your satisfaction is our raison d'être. 
Each piece is designed to last and grow with the years.
We take the necessary time, from a few hours to several days, to offer you a product that meets all the quality requirements.
Each IBELIV creation bears the name of the woman who made it. A signature that guarantees the originality of the piece and ensures the social link between the woman who made it and the woman who embodies it.
IBELIV : Dreamed in France, handmade with love in Madagascar